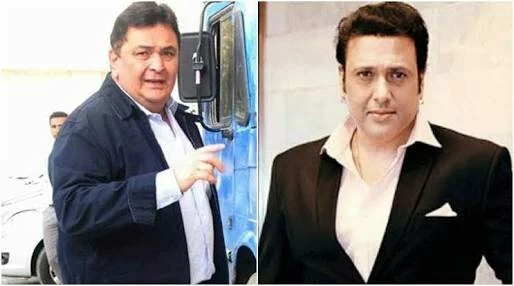 Not even a day passed with actor Rishi Kapoor getting himself barbed with comments about the Women's Cricket World Cup tweet, he managed to make headlines yet again. On Monday, Rishi Kapoor publicly criticized  director Anurag Basu for not keeping to his words and being unprofessional for cutting off Govinda's role from the movie.
Rishi Kapoor expressed his anguish on Anurag Basu by telling him how bad he made Govinda feel by initially casting him and then putting his efforts down to drain.
Govinda profusely thanked Rishi Kapoor for his concern. Govinda disclosed that he very much respects the Kapoor family as they guided him in the industry towards success and had treated him  with his family with grace and honour. He said that the director had all the rights to do any last minute changes, but expected to be atleast informed about the same.
Govinda had not been keeping well and had yet travelled to South Africa just to keep up his promised. "There might not be a second time as I might only do it for the Kapoors or Salman Khan's family. Not that I dont think the others are less important, its just that these families are special for me and I hold them then in high regard." said Govinda when asked about his future special appearances.
Comments
comments