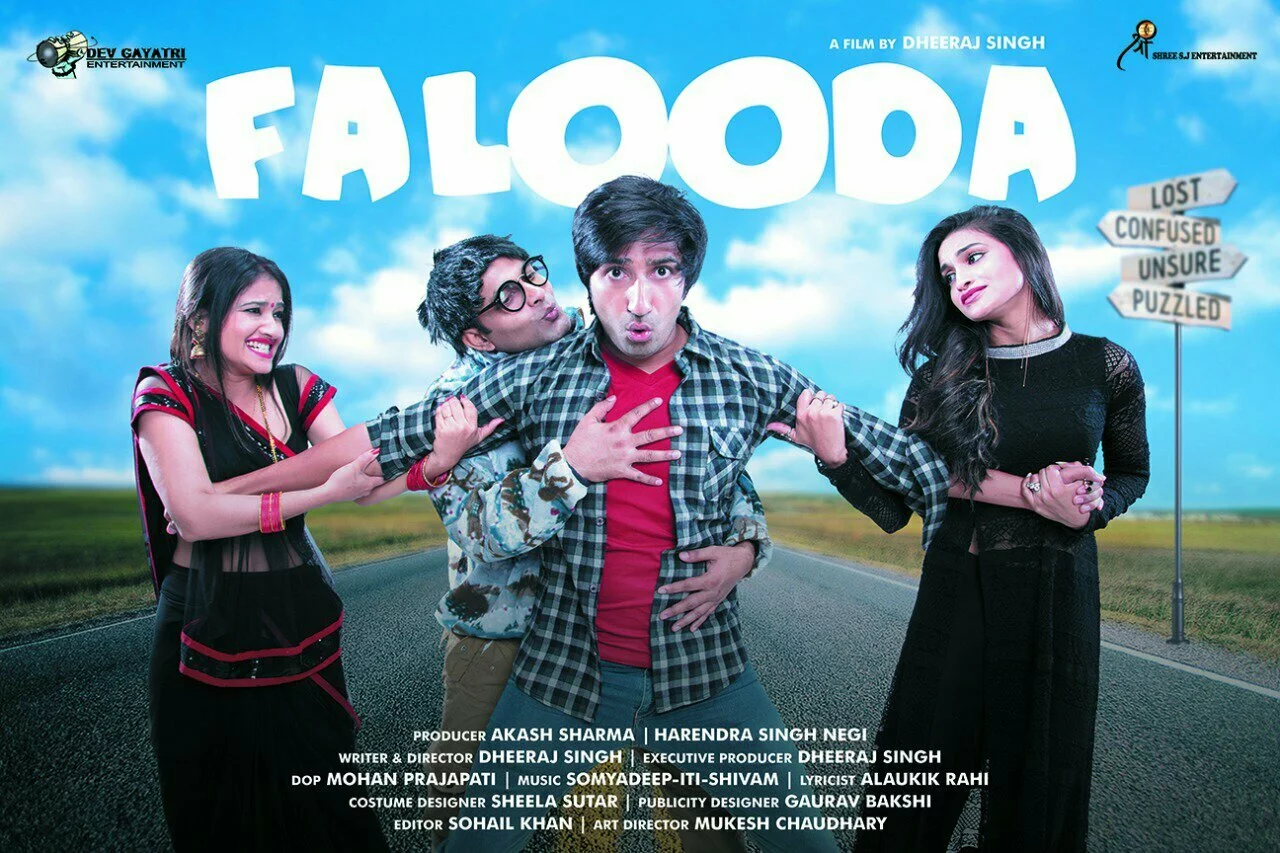 The first look poster of upcoming movie FALOODA Launched by the hand of the famous director Mr. Lawrence D'souza here in Andheri, Mumbai along with the cast and crew of the film. Speaking on the occasion Mr. D'souza said; "I congratulate the makers of the movie along with the Director Dhiraj Thakur for his first movie". "He is my good friend and my best wishes will always with him and i am sure that the audiences will appreciate his hard work in movie" Mr. D'souza added for director Dhiraj Thakur.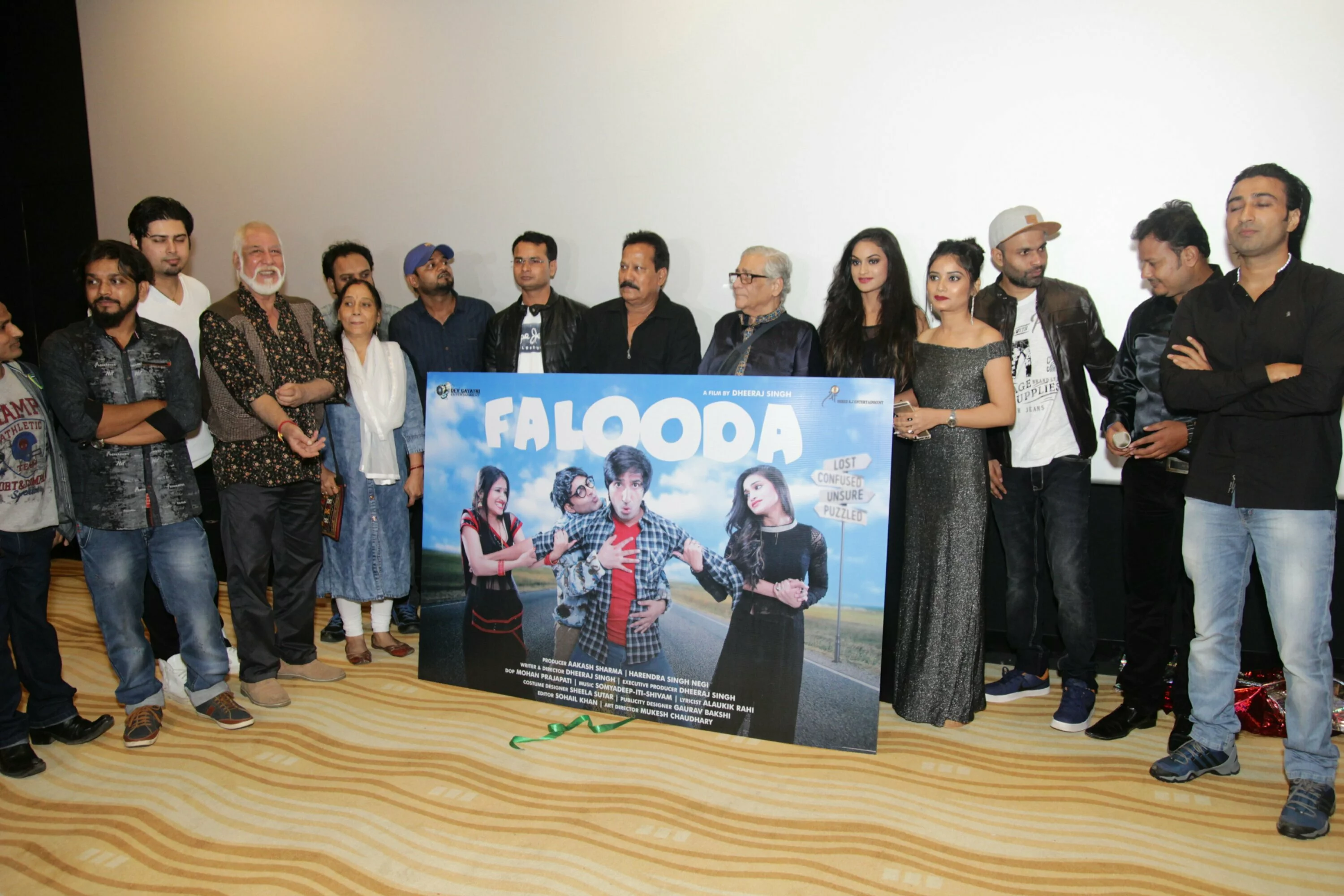 The film FALOODA is produced by Akash Deep and Harendra Singh Negi and Directed by Dhiraj Singh. The film is around a man with his two wife and an underworld don.  Ajay has been happily involved in a bigamist marriage for three years. He lives with Sheetal in Andheri and Riya in Goregaon. Fortunately, for Ajay , he's a delivery boy which involves varying Shift work, the story is turn at a time when Ajay comes into highlight after an incident and because of this inspector K.K Singh starts suspecting Ajay as a member of a known underworld gang. Now Ajay's happy bubble is about to be burst.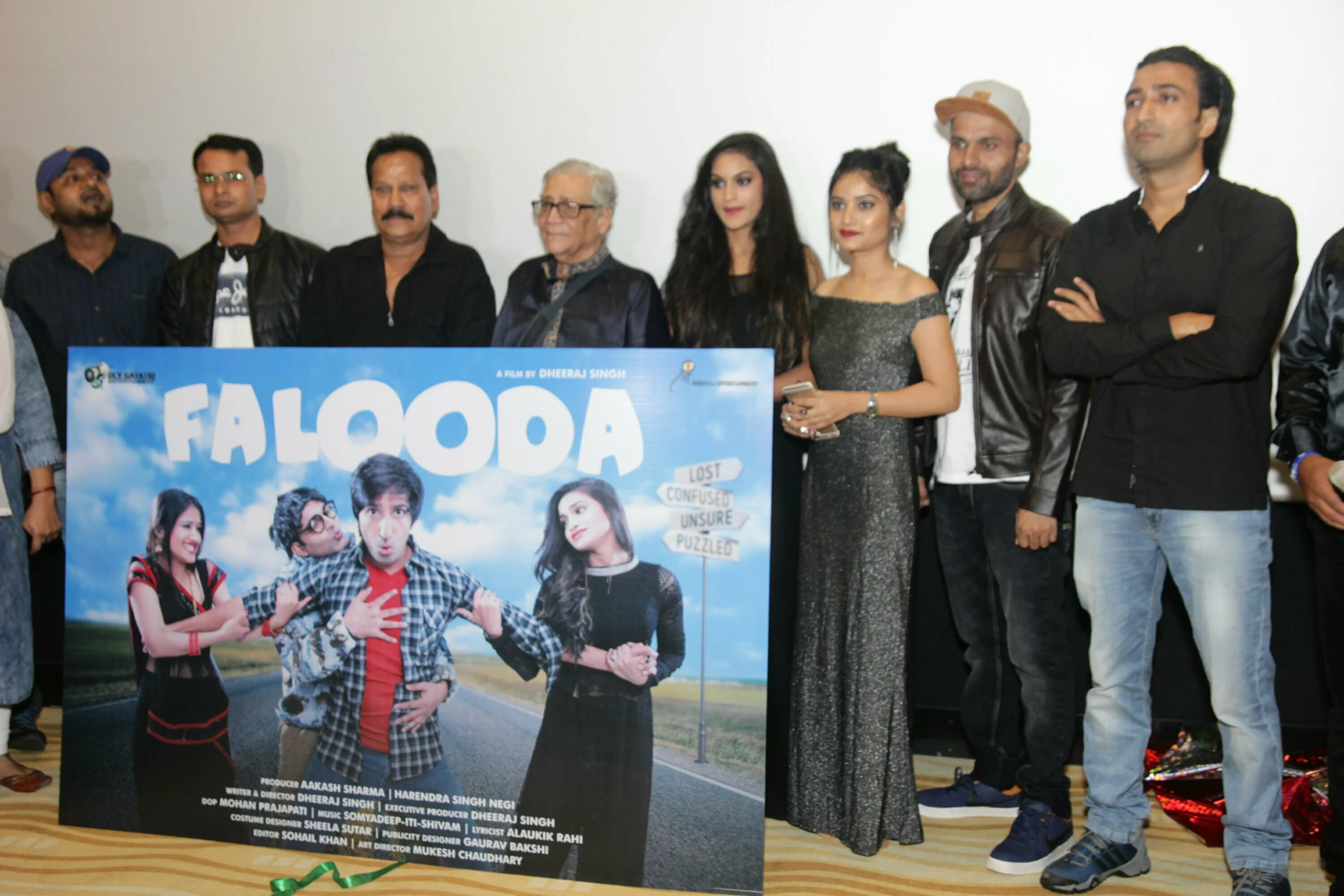 The action of the movie takes place during the next hectic 24 hours as Ajay with the assistance of his gullible friend, Pappu, rush between Andheri and Goregaon attempting to thwart the police and prevent the two loving wives coming face to face! and this whole action creates a great humor .
"I am very excited for my film FALOODA and at the same Time I am nervous because of this is my debut film but I am very confident with my concept and I am sure people will love the film," Director Dhiraj Thakur was quoted as saying.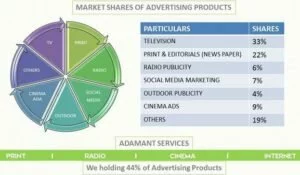 Producer Akash deep said "The script of movie is very powerful and sound good, also the director Dhiraj Thakur is very creative and hard work in his work. I am very confident that the movie will perform well and hit on box office.

The movie starring Arav Negi, Goonj Chand, Pihu Sharma, Amit, Azhar and Dheeraj Singh.
Comments
comments