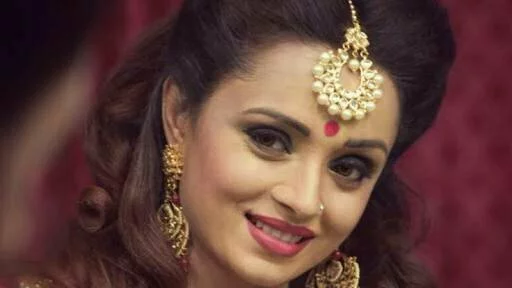 Actor Parul Chauhan, who is currently seen in Rajan Shahi's Yeh Rishta Kya Kehlata Hai, recently got a tattoo removed due to religious reasons.
The actor, who rose to fame with her show Sapna Babul Ka…Bidaai, had a tattoo of Gayatri Mantra on her back, which she got done in 2008. "My mother told me that Gayatri mantra is very sacred. It is not supposed to be inked on your body. This is why I decided to get it taken off," she says.
Talking about her thought process behind getting herself inked, Parul says, "Gayatri Mantra is considered the most sacred mantra in all of India. The Gayatri Mantra is a sacred chant that demonstrates the unity that underlies manifold creations."
In fact, this is not the only tattoo that Parul has. "In November, 2010, after Bidaai, I got an angel tattooed on my thigh. Plus, I have a peacock's feather on the right side of my navel.  The angel tattoo has a star mark with it which symbolises that life is always shining like stars. The face with peacock's feather stands for peace," she says.
Parul already has plans of getting inked again. " Instead of two three tattoos I am left with two.  My gayatri mantra tatto is not removed totally and need few more sittings. It has faded though. I want to get two new tattoos done in future when I get time!
Comments
comments