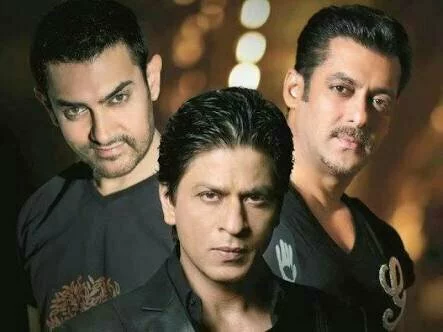 Amongst all the controversies raging in the Bollywood industry, the issue of animosity between Shah Rukh, Salman and Aamir Khan indeed tops the list. All the three started their careers almost at the same time and still rule bollywood in their own ways. Reportedly it has been observed that they personally dislike each other. However what SRK conveyed did make us ponder over the spread rumours.
In the interview with a daily, King Khan was questioned on his relationship with the other two Khans and he pleasantly explained it all. According to him, even though all the three if them may not be cozy and comfy during work but they do share a healthy bond of friendship. There are various topics to talk and is not limited to taunting or sabotaging each other publicly which he says is wrongly interpreted. Its more like being professional colleagues in the same industry rather than being competitors.
 "I think the three of us know that we have something in us that makes us think on similar lines. So, if I say something, Aamir will understand and if Salman has to say something, Aamir and I will understand, and that's how it goes. There might not be any fourth person in the world who has been doing it for so long and will understand the same things. Even we don't understand or try to understand that camaraderie. We know about each other's feelings," stated Shah Rukh during the interview.
Comments
comments