Sports has gained a lot of popularity in India, and the latest to recognize and tap into this talent is Toyam Industries Limited, the company which is listed under the Bombay Stock Exchange.
Mohammed Ali Budhwani, Chairman and MD, rightly mentions, "Over the past 10 years, sports as an industry has changed fundamentally. Today sports is not just an active platform for marketing and creating branding opportunities for corporates investing in sports, but also creating value for fans across the world."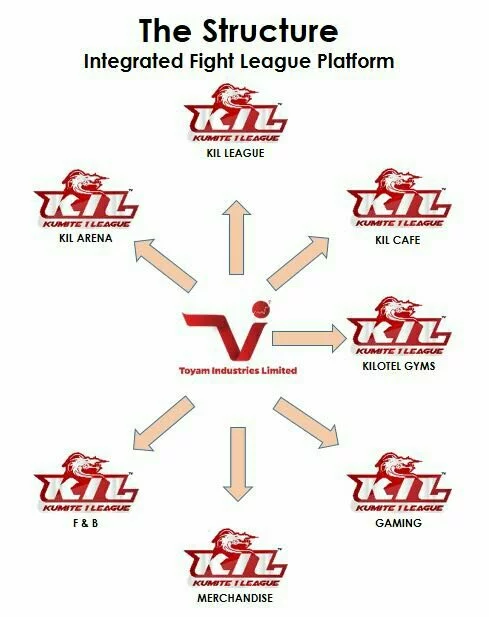 Indians have embraced cricket, football, hockey and even Kabaddi, but what about the sport which has its roots originated in India, fighting?
Be ready, for this sport makes its way through India, amongst the other countries worldwide. Toyam presents Kumite One Fight League (K1L), which promises to be a high octance, action-packed sports league, and can definitely be the next big thing in sports.
A Japanese term, Kumite means fight. K1L will present fights under stimulated scenarios, them being:
-Death pool
– Cage of death
– Train to hell
– Kil Arena
-Air Combat Zone
– Floor trap
The matches will consist of 7 fighters, 5 male and 2 female fighters, with 3 backups in each of the six teams. The 3 rounds with each fighter chosen from India and internationally, will be played in a hexagon shaped ring. A player can prove his/her strength within 3 minutes that will be provided for each rounded, along with a 2 minute break to refresh before the match begins again.
Apart from India, the matches will be held in Dubai, Beijing, Las Vegas and Paris, thus making it international in the true sense.
Comments
comments