Actress Nidhi Jha who is not only widely known for her roles in Bhojpuri cinema but also in Hindi popular television shows -recently had a mahurat launch of her upcoming Bollywood film '#Iampingla'.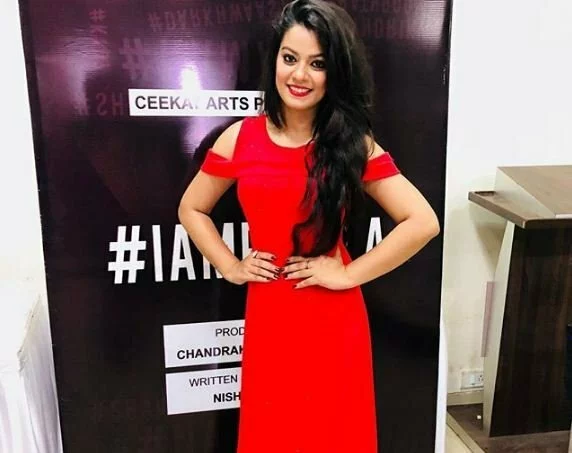 While interacting with media at the Mahurat launch, director-writer of the film Nishant Jha talks about the uniqueness of this movie and says, "The film is inspired from the ancient practices from Bhagavata scripture, approximately five thousand years back where this word "Pingla" mean prostitute. He continues, "A prostitute in those days was suggested by saints about not wasting her human life behind doing prostitution and how someday she finally realises the fact of following the path of quality good life"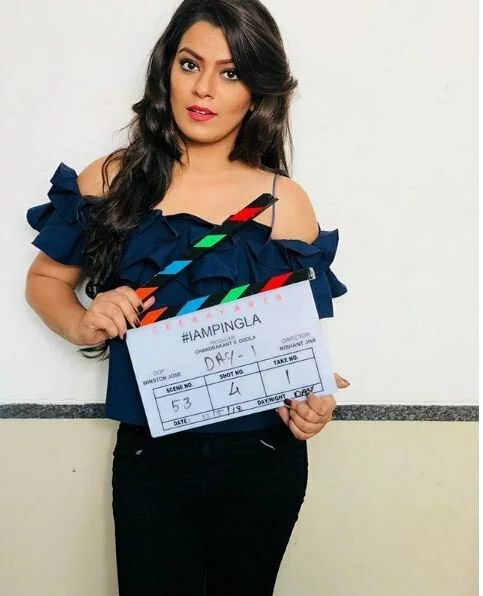 Gorgeous Nidhi Jha says,"We all have some bad qualities in ourselves and we need to improve or we try to improve as much as we can is what the film #Iampingla about" She also shares about prepping this unique role in the film and says, "I'm directors actor and I'm sure that I will give my thousand percent. Basically, I've played cute and funny roles much but this film requires some seriousness too and I'm glad that my director Nishant chose and trusted on me for this challenging opportunity"
When asked about what all bad qualities does the actress has and how she is trying to improve, Nidhi Jha interestingly replies, "I get angry soon but now I've controlled over it." Revealing the secret mantra behind controlling her anger, she says, "I'm a passionate dancer and I do a dance to keep my anger under control."
'#Iampingla' written and directed by Nishant Jha under Ceekay Productions, the movie stars Nidhi Jha in the lead role. The film and production have also given an opportunity for newcomers like Shruti, Paras Arora, Priyesh Patel, Akshay Choudry and others who will also portray vital roles in the movie. The film has thirty days of their shooting schedule and is expected to hit the cinema halls by early next year.
Comments
comments