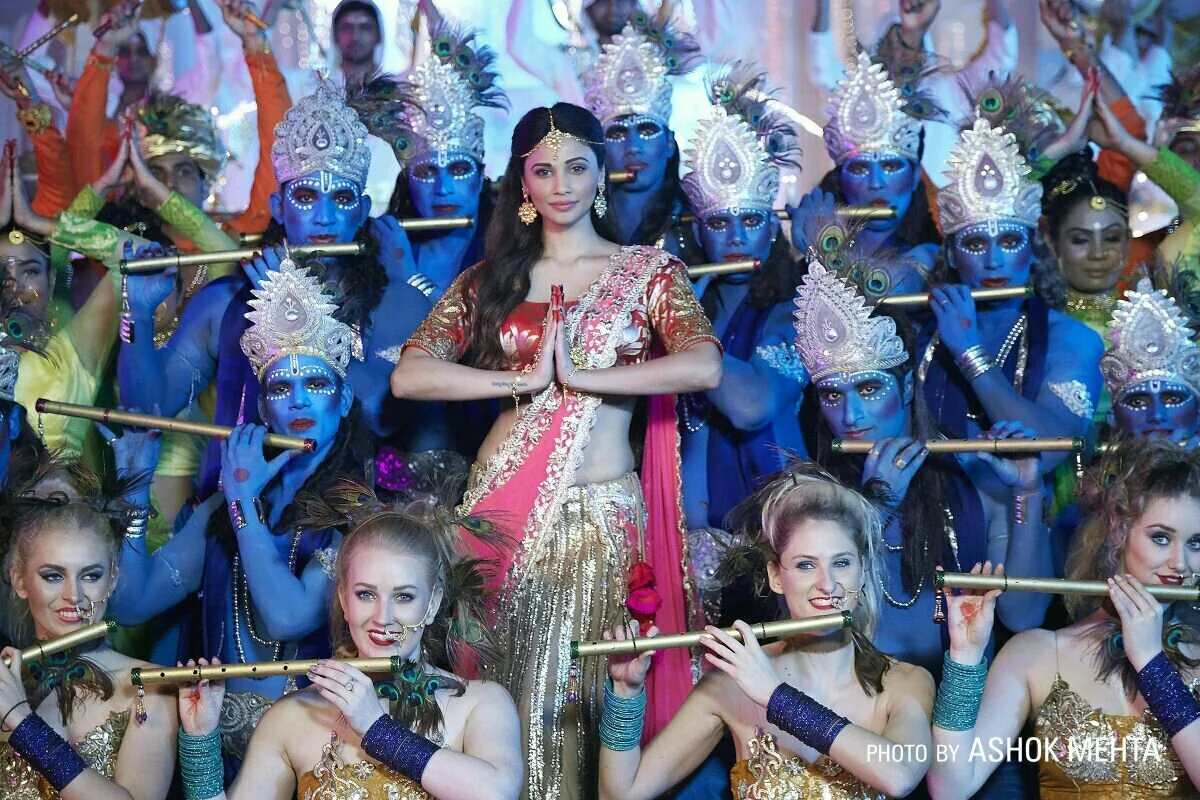 Sab Star Movies" maiden film "RAMRATAN" is released a song on YouTube, which is a lovable and melodious song for Krishna Janmashtmi 'Nandlala Song', shot recently on a lavish set. Song was picturized under the direction of choreographer Shabina Khan (choreographer of "Prem Ratan Dhan Payo" fame) on the film lead actors Daisy Shah and Rishi Bhutani along with approximately 200 dancers. Song composed by great Bappi Lahiri, with lyrics by Dr. Deepak Sneh, and rendered by Palak Muchal & Bappi Da himself, a special song for Dahi Handi Occasion. According to director Govind Sakariya film is a family comedy with input of thriller. Film is releasing very soon.
 Film "RAMRATAN" is being made under the banner of 'Sab Star Movies' with direction of Govind Sakariya, produced by Sanjay Patel, Ashwin Patel & Bharat Dodiya, Co-producer Kaushik Patel & Pankaj Dodiya. Story & screenplay by Praful Parekh, dialogue by Anwar Shah, music Bappi Lahiri, cinematography by Arvind Singh Puvar, choreographers Lolipop, Mudassar Khan & Shabina Khan, editor Ashok Rumade and art by Pradeep Singh.
Starring: Daisy Shah, Rishi Bhutani, Mahesh Thakur, Sudha Chandran, Rajpal Yadav, Sumit Vats, Prashant Rajput, Kangna Sharma & Satish Kaushik.
Comments
comments