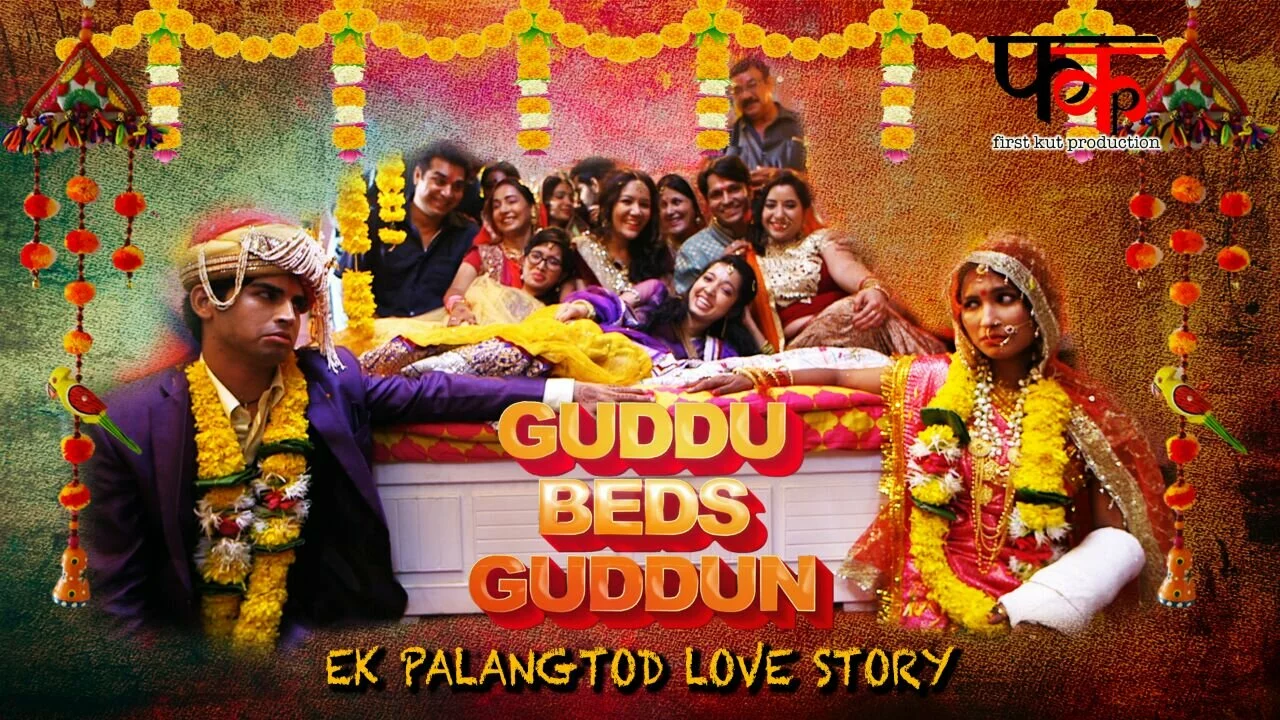 Landmark:
I am proud of my show Ye Rishta Kya Kehlata Hai. We have had a successful run since the last six years and I have created almost 2000 screenplays and 300 stories. What more can a writer ask for. Whatever I am today and everything I have is because of this show.
Shows:
The shows that I have written include Ye Rishta Kya Kehlata Hai, Siya Ke Ram, Kaala Teeka, Humaari Sister Didi, Khushiyo ki Gulluck Aashi and Mahadev.
Web Series:
I am so glad that I got to be part of Guddu Beds Guddun. It is all thanks to Rajan Sir, who believed in my vision and gave me 200% freedom to create whatever I wanted. Freedom to tell stories the way you want to, is what a creative person desires the most. I can't thank him enough for this opportunity and trust. I really hope that I am able to make him proud.
I have been happily associated with Rajan Ji since 2011. After creating grand Ye Rishta weddings, we were really excited to create this "bedding".
GBG and Rajan Sir:
Rajanji ke sath humesha ek lihaaj ka rishta raha hai. kabhi koi adult joke yaa gaali unke saamne mooh se nahi nikali. Lekin jab GBG narrate karna thha Tab meri halat kharaab thhi ki kaise sir ke saamne main itna kuch bolungi. Yahaan shuddh hindi mein gaaliyaa aur non veg dialogues bhare pade hain (I have never even cracked an adult joke or  abused in front of Rajan sir. And when I had to narrate GBG to him, I was in such a bad shape. I didn't know how I would be able to do it, as the show is full on non-veg dialogues) But then it's work and we have do it. Sometime later, I was screaming the same dialogues on top of my voice in front of the entire cast and crew while shooting.
How GBG happened:
Everything started from the title itself. One day, I was travelling and thinking about what new I can create and out of nowhere this title flashed in my mind…."Guddu Weds Guddun"…..just like that. I came up with the story much later. I decided that it should be about a boy, who is desperate to get married and have sex. So the title became "Guddu Beds Guddun", as in villages people pronounce 'wed' as 'Bed'. The wrong pronunciation got me the right meaning of the title.
I am from small town, so I understand that space, culture and people more than I understand the dynamics of an urban set up. I believe there is so much to explore in this space. Also this is the first time in my writing career that I have created an adult comedy.
Biggest challenge as a creator:
It's a nightmare to create adult comedy in a family space without making it look cheap or disrespectful. The characters are talking about sex all the time but they all are so innocent and genuine that you will fall in love with them. Writing adult dialogues in Hindi makes it even more challenging. We all know, how easily we can say "sex" and how difficult it is for us to say "sambhog".
Story of GBG
Despite being adult in nature, the show is a love story. Bahut saare small town ladko ke jaise Guddu ke liye pyaar ka asli proof hai suhaagraat manaate huye bed tod dena. Apni bhai ki shadi mein, bhabhi ki behen Guddun se Guddu ko pyaar ho jaata hai aur vo kasam khaa leta hai ki issi ke sath saagon ki ladki ka bed todega. Lekin yeh shadi hone ka naam hi nahi leti hai. (Like other in small towns, for Guddu, the proof of true love is to break the bed on the first night of his marriage. During his brother's wedding, he falls in love with Guddan, who is his sister-in-law's sister. He swears that he will get married to her and break his bed on the first night after his wedding. However, it seems impossible for them to get married.)
Actors:
We were very specific while casting the actors, we decided to go for people who suited the characters the most. Most of the actors come from small towns and they have a rawness in their craft. They have this innocence, which we wanted. All of them are wonderful actors specially Guddu, Guddun and Bhaisaab. They have worked really hard.
Team:
You are everything with your team and nothing without. Directors Rishi Mandial and Pradeep Gupta, DOP Gulshan Shah were my three creative better halves. The entire FKP team has put in a lot of hard work.
 

 

 

 

 

GBG:

GBG releases on 4 August on First Kut Production, a Youtube channel.
Comments
comments