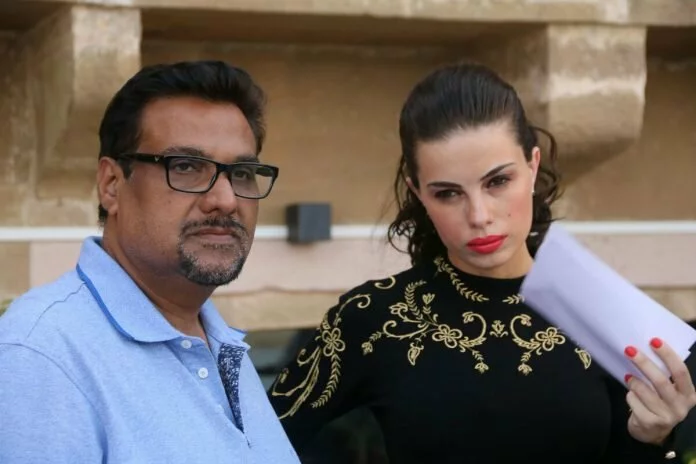 The shooting in Banaras had taken place in famous and popular Ghtas like the ASSI GHAT & MANIKARNIKA GHAT. It is even said that when the shooting was going on in Manikarnika Ghat, at that time already 35 dead bodies were being cremated there. It's a matter of great achievement for Director Mr. Atul Garg and his team to manage the shooting at such a place.
The Director of the film Mr. Atul Garg says that he will be making the film in Hin-Glish and plans to release it in Hollywood as well. He adds that this film is itself an experiment where the two most influential cinema industry of the world, Bollywood and Hollywood are being combined uniquely.
The Muhurat of the film was done at Guleria Ghat by Honorable Minister of State (Independent charge, U.P. Govt.) Shri Anil Rajbhar accompanied by MLA, Ayodhya Shri Ved Prakash Gupta and MLA, Banaras Shri Saurabh Shrivastva.
Under the banner of Eternal films pvt. Ltd., the film is beautifully shot on various real locations and had given the chance to the local artists of Banaras.
The next schedule is slated to be shot in the USA and Turkey. The movie has the Hollywood-Bollywood cast as Tammy Bartaia, Tim Bruce, Ashima Sharma, Manish Wadhwa, Abbas Khan and many more.
Atul says through this film he is doing a new experiment for Bollywood industry to foray into Hollywood.
Comments
comments