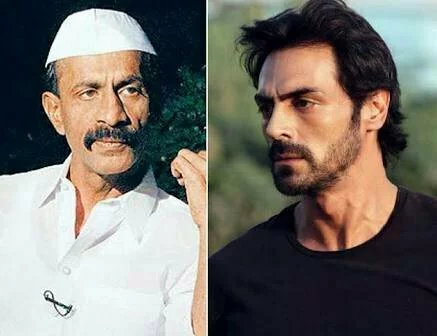 ​Arjun Rampal: Arun Gawli felt certain situations weren't correctly depicted in 'Daddy'
Arjun Rampal's uncanny resemblance to gangster-politician Arun Gawli in the biopic, Daddy, has been the talk of the town since the first teaser was released in December last year. During the same time, mid-day had spoken to Gawli's daughter Geeta Gawli, who had asserted that they won't allow the film to release until her father has seen it.



Speaking to a publication recently, Rampal revealed that Gawli, who is currently lodged in Nagpur jail, has already seen the movie.
When asked about Arun Gawli's reaction to the Ashim Ahluwalia-directed biopic, the actor said, "It's not an easy film to digest, it is really hard-hitting. So, (it leaves you) a bit stunned. I think (the film) took him back to his past and he was thinking about Rama and Babu (his close associates). [After watching the film], he said, 'Tune to sab kuch dikha diya hai.' He was happy with the film."

Arjun Rampal, who is also the producer of the biopic 'Daddy', added that Gawli had a few suggestions. "He felt certain situations weren't correctly depicted by us. His arguments were justified. He expressed his apprehensions about a certain character — he said, 'This person wouldn't react in this manner. So, can you fix that?' These were minor tweaks and we gladly incorporated them. I think his suggestions actually helped the film."
Wave Cinemas Ponty Chadha in association with Raju Chadha, Karta Entertainment and Kundalini Entertainment present Daddy, releasing on 8th of September 2017.
Comments
comments