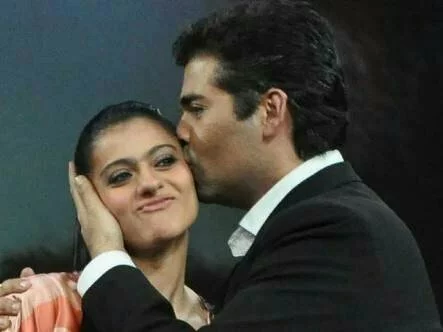 After working for so many movies together, filmmaker Karan Johar and actress Kajol had become the best of friends. Be it the lead role or a special apprearance in a song, Kajol was anytime K Jo's hot favourite. However things changed when Karan released Ae Dil Hai Mushkil with Ajay Devgan's Shivay.

Obviously Kajol found it insulting for her hubby and did not take it lightly. Ever since then, things have not been good between the two and the BFF's have not even tried to acknowledge each other at various events. But the hearts of two friends just cannot be cold to each other for long!

On the eve of Raksha Bandhan, K Jo uploaded uploaded a picture of his twins Roohi and Yash on instagram. He captioned the image saying, "6 months old today….
#roohiandyash#happyrakshabandhan #lovesofmylife❤️". It was a super cute picture which could make anyone melt. And seemingly it did melt Kajol! She immediately like the picture. What more, Karan started following the actress back. Seems like its the rebuddying has already blossomed!
Now that Karan has finally started following the actress, we hope that soon the duo will finally burn all bridges between them and come up with movies to entertain us.
Comments
comments