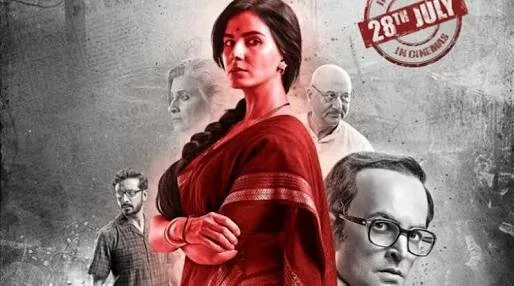 After a lot of controversies, the Madhur Bhandarkar movie 'Indu Sarkar' finally released today but it seems that the drama is not over yet. A huge number of protesting Congress workers forcefully barged in at a matinee show at the multiplex in Korum mall in Thane and created a havoc. The activists also attempted to climb the stage and chant slogans against the BJP government.
The protest was led by Thane district president Manoj Shinde. "This is a deliberate attempt to malign the image of our former Prime Minister Indira Gandhi who contributed so much for the country. We will not allow the film to be screened," said Shinde when he confronted the media after the incident.
They showed their utter resentment towards Madhur Bhandarkar stating that they did not expect him to release such a movie, him being a Maharashtrian. They also warned the theatre management that if they continued to show the film, the consequences would not be pleasant. The management did as told in fear and reimbursed the audience's money.
The movie was launched after a huge drama, the Supreme court granting the movie's clearance on Thursday. The movie is based on the 1975-1977 Emergency in India and the main players Indira Gandhi and her son Sanjay Gandhi.
Comments
comments