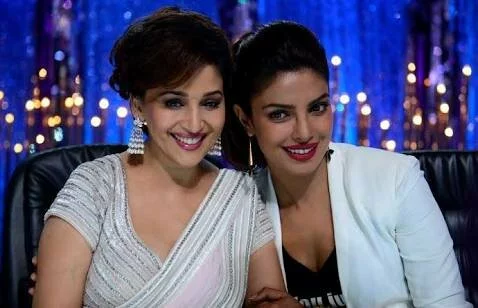 As we all know, former Miss World Priyanka Chopra has become quite popular in Hollywood with her international projects like _Baywatch_ and _Quantico_ . And now she is on her way to produce an American comedy series on the graceful Madhuri Dixit's life.

Reportedly the series is to be based on the complete life journey of Madhuri and she herself will co-produce the project. Mark Gordon of the Mark Gordon Company (MGC) and Nick Pepper will be involved in the project. ABC studios will also be a co-producer. All information is true as per variety.com.
Meanwhile Priyanka is all keen on making it big in Hollywood and would not stop right here. She is now working on her next _'Isn't it Romantic'_ . It is a rom-com opposite Miley Cyrus' fiance Liam Hemsworth.
Comments
comments