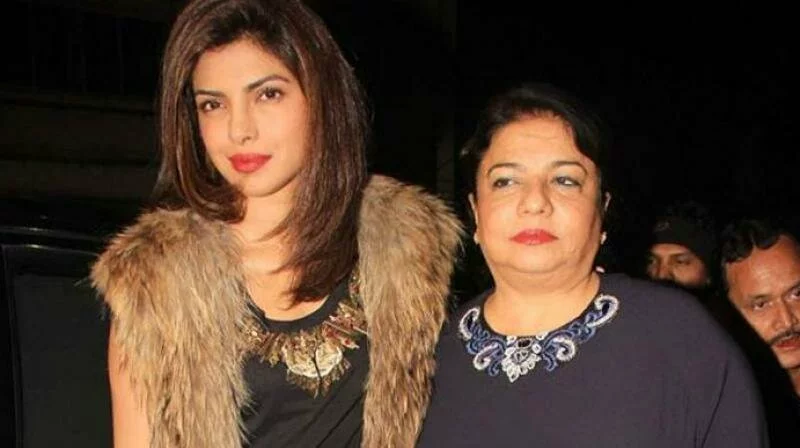 Priyanka Chopra has been making all us Indians proud. The actress not only gained name and fame in Bollywood but is also representing India on a global platform.
Owing to her struggle and her achievements, her mother  Madhu Chopra feels that her daughter's life can be an inspiration for youth and insists that a book should be written on PeeCee.
At a media interaction 
on Tuesday
 for their upcoming Marathi production "Kay Re Rascala", Madhu was asked if she wishes a film to be made on Priyanka's inspirational journey, she said: 
"I can't comment about the film but a book must be written on her life because her journey and thoughts are very inspirational."
"I feel if today's generation can listen and understand her talks, they will be definitely benefited."
On being insisted by the reporter to comment on a biopic, Madhu said: "She has lived only one third of her life till now (in terms of age), so how can a film be made."
She also says that though her life is very motivational but there is nothing interesting that has happened in her life.
"She is leading most boring life and filmmaker who will decides to make a film on her life will also be annoyed because there is nothing. She only goes for work and returns home from work therefore her biopic will be very boring," she said.
Comments
comments