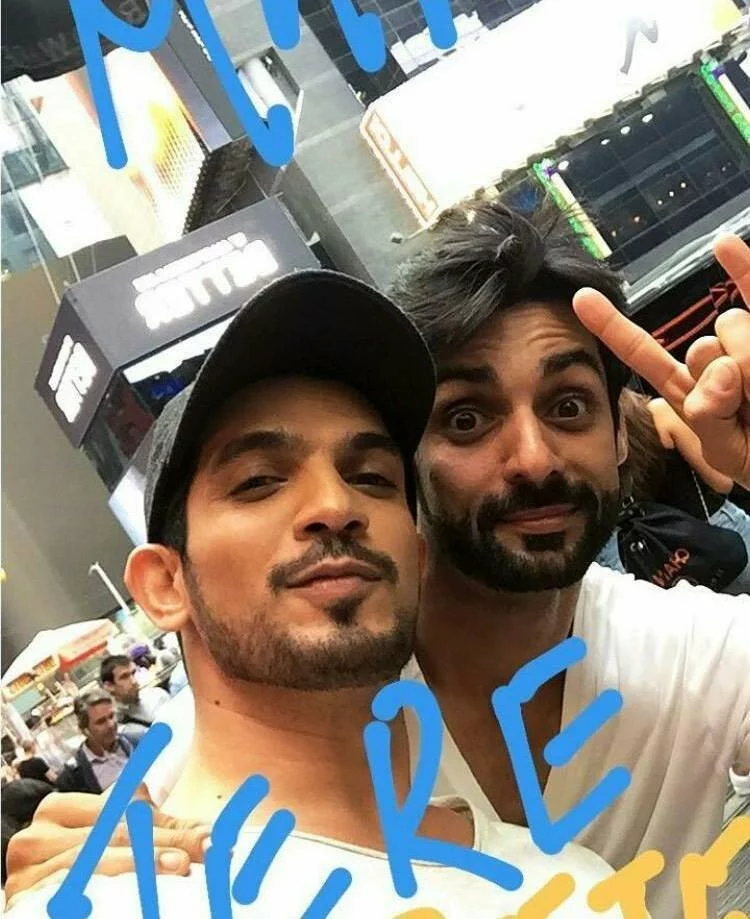 Actors Karan Wahi and Arjun Bijlani (The Karan Arjun Jodi) are having a blast in New York. They are there for IIFA and are making the most of their free time. From Times Square to Statue of Liberty, the duo have been busy exploring the Big Apple.


"I love New York. It's amazing. Every time I come here, I don't want to go back. This is my second time at IIFA. The first one was at Macau. This time it's extra special, because it is at my favourite place,"says Karan, who has been interacting with the other actors present.

Arjun, too, seems to been enjoying his stay at New York. "I have always wanted to go to New York. I am super excited to be here at Times Square. When we were kids, we had heard so much about the city, that it is fast and pacy. I always wanted to come here to experience that and this is like a dream come true," he says.

In fact, the two have been indulging themselves touristy things. Apart from shopping and buying souvenirs for their family and friends, they have been clicking selfies with each other. They have even been sharing some of these pictures for their fans on social media.
Comments
comments