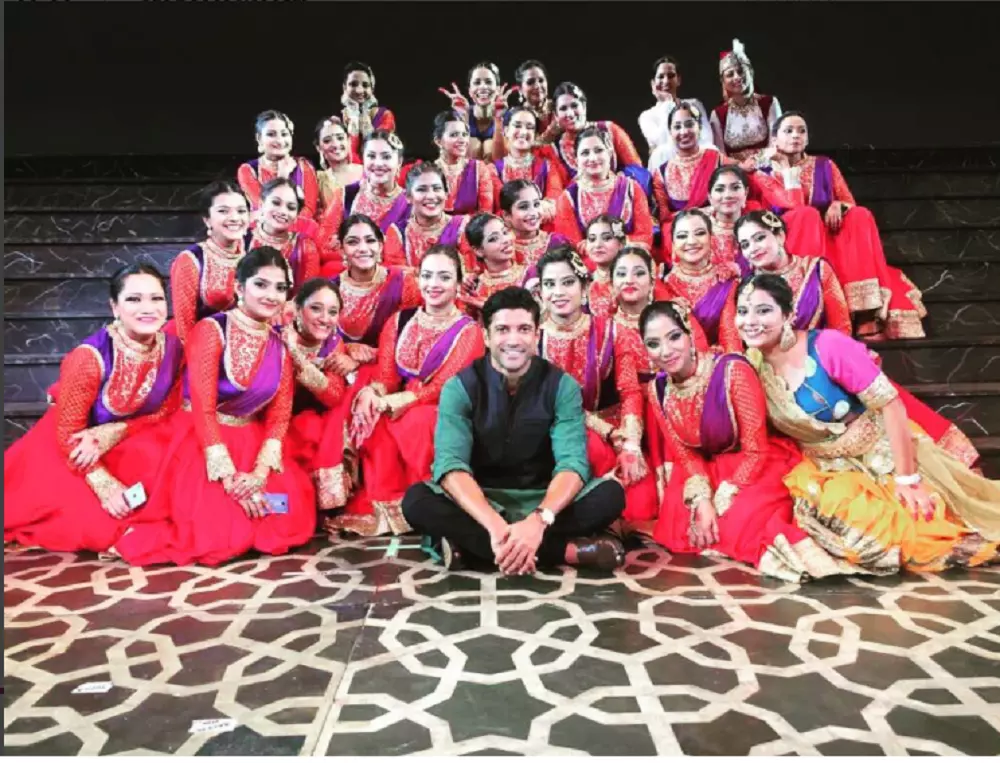 Mumbai: 'Mughal-e-Azam: The Musical' has been enthralling the audiences by its world class theatrical production season after season with its live singing, striking performances, the lavish sets, top-notch production design and gorgeously elegant Manish Malhotra costumes. The Broadway-styled musical which is currently being staged at the NCPA in Mumbai witnessed the presence of actor Farhan Akhtar who was present at the Jamshed Bhabha Theatre to watch the play.
Farhan Akhtar was naturally stunned on watching and witnessing the aura of the magical play. Right after he watched the play, he took to Twitter to express his love for the musical. He tweeted saying that he watched the stage production of 'Mughal-e-Azam: The Musical' and said it was a treat with the set, the singing and the performances. He also posted a picture of his on Instagram with the group of Kathak dancers and thanked director Feroz Abbas Khan.
Presented by Shapoorji Pallonji and NCPA and directed by Feroz Abbas Khan, 'Mughal-e-Azam: The Musical' is being staged at the NCPA, Mumbai from 24th June – 2nd July 2017 with one show on weekdays and an additional show on weekends.
Comments
comments